Now, Admission 2020-21 open for all the UG, PG and Research programmes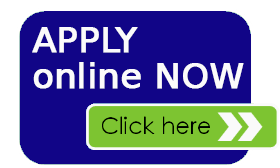 Application for admission shall be submitted in the prescribed form.
In case the candidate desires to apply for more than one course, separate application form should be submitted for each course.
Prescribed printed application form can be obtained from the college office in person on remittance of Rs.100 for both UG & PG either by way of cash or by means of crossed demand draft/Bankers pay order drawn in favour of Meenakshi Chandrasekaran College of Arts and Science payable at Pattukkottai.
Application form would also be sent by post, provided the candidate sends a requisition letter to this effect along with
A crossed Demand Draft / BPO for Rs.110 as mentioned above and
Sufficiently stamped self addressed envelope (size 23/15 cm)
Application form is non transferable.
Application fees once remitted will not be refunded under any circumstances.
Duly filled in and signed application forms addressed to the Principal should reach the college office at Thanjavur main Road, Karambayam, Pattukkottai, Pin-614626 with in 15 days from the date of publication of Higher Secondary Examination results along with attested Xerox copies of +2 exam mark sheet, community certificate and Transfer Certificate.
Xerox copies of the Mark Sheet, community certificate and Transfer Certificate should bear the attestation of the Headmaster of the school last studied or any Gazetted officer.
Passport size photograph should be affixed at the appropriate place of the application form.
As delivery of registered post entails longer time, applicants submitting the application forms by means of registered post are advised to submit their application well in advance of the expiry of prescribed last date. Complete and correct postal address of the applicant should be filled up in the printed acknowledgement card and should be retransmitted, after affixing there in sufficient postal stamps, along with the application forms.
If any information furnished by the applicant in the application form is found to be false subsequently, she will be summarily expelled from the college.
Application number noted on the right hand top corner of the application form should be quoted in all future correspondence.
M.Phil applicant should obtain 2 sets of prescribed application from Bharathidasan University, Thiruchirappalli. One set of filled in application should be sent to the Registrar, Bharathidasan University and the other set to the principal, Meenakshi Chandrasekaran College of Arts & Science, Thanjavur main Road, Pattukkottai-614626

Only eligible candidates will receive call letters to appear for interview at the college on a prescribed date.
Receipt of such call letter, by any candidate does not confer any right for final admission of the recipients.
Recipients of call letter are advised to call on the Principal / Admission in charge, on the prescribed date and at the specified time at the college with the following documents.
Interview call letter Original
Higher Secondary Mark sheet/ UG Mark Sheet/P.G Mark sheet Original and 2 Xerox copies
Transfer Certificate Original and 2 Xerox copies
Conduct Certificate Original and 2 Xerox copies
Community Certificate Original and 2 Xerox copy
Migration Certificate for students Original and 2 Xerox copy from other states
Eligibility Certificate from the Bharathidasan University for candidates who passed the qualifying examinations other than +2 exams (of Tamilnadu Higher Secondary)
Ten passport size photographs
Aadhar Card Xerox Copy one
Failure on the part of candidate to bring / produce any of the above would result in rejection of application
Selected candidate should remit the prescribed fees, as indicated in the call letter for interview, on the same day failing which their admission will be forfeited.
Candidates are directed to take sufficient number of attested copies of the Mark sheets, Community certificate, conduct certificate, Transfer Certificate etc., before producing the same to the college authorities. On no account certificates / produced as mentioned above, would be handed over to the students during their continuance of studies at this college.
Decision of the management regarding admission shall be final and no correspondence would be entertained either by the college or trust from anyone in this regard.
Request from any student for transfer from one branch of study to another, after admission will not be entertained.
College buses will be made available from the important points of Pattukkottai town to and fro. It is compulsory that the students should travel only in the college bus.
Admission Fees and Tuition Fees etc., once paid will not be refunded on any account.